Upcoming Events
2022-10-28
INTRODUCTION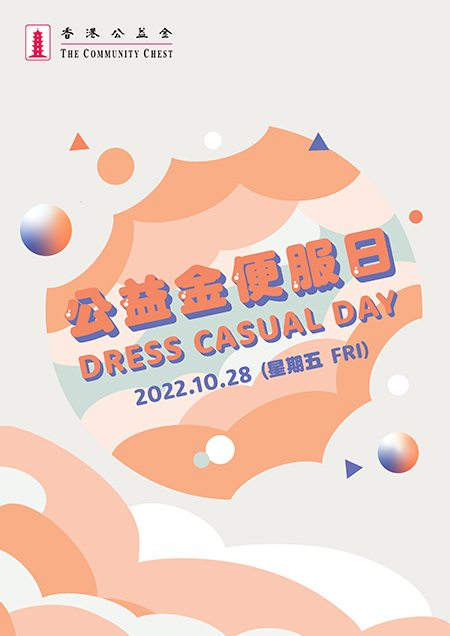 This year Dress Casual Day will be held on Friday, 28 October 2022. The Community Chest encourages everyone to pitch in and show their care for the less privileged.
Should your school be unable to join us on 28 October, you are most welcome to select another day for your students to participate in this event.
All donations received will be allocated to the Chest's 168 social welfare member agencies to benefit 2.5 million beneficiaries without deduction of administrative costs.
Online Enrolment (School / Organisation)
Download Enrolment Form (School / Organisation)
Back