Upcoming Events
Christmas Greetings for the Chest 2023
2023-12
INTRODUCTION
Fill this Christmas with Joy of Giving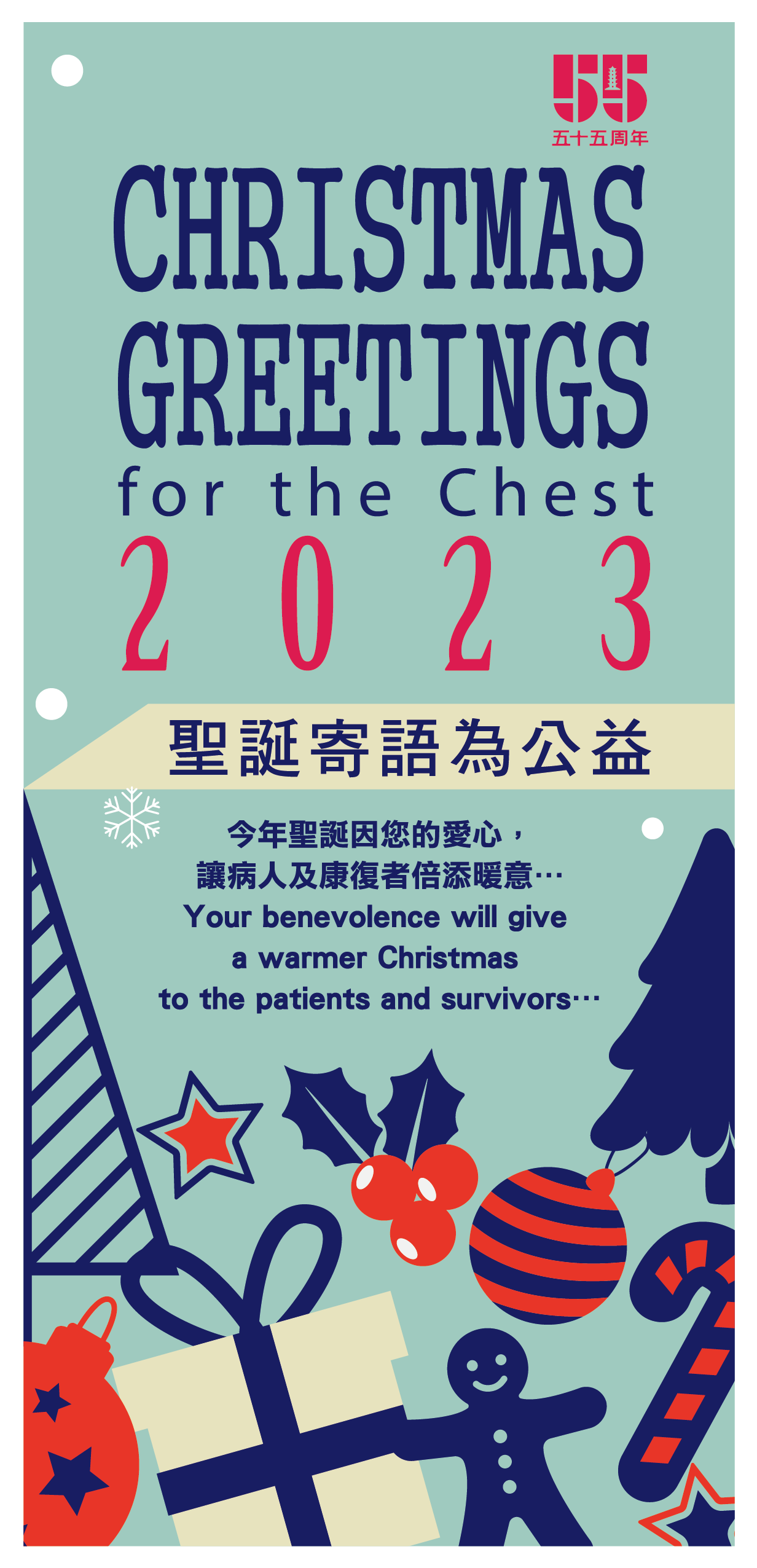 In 2023/24, The Community Chest of Hong Kong will need to allocate over HK$9 million to support twelve social welfare member agencies in providing multi-dimensional "Services for the Occupationally Injured, the Chronically Ill & Cancer Survivors" to help improve patients and survivors' quality of life, advocate occupation safety and health, and provide preventive education on different diseases among members of the community.
This coming Christmas – you may want to send your greetings and well-wishes to business associates, friends and relatives through our "Christmas Greetings for the Chest" programme. By making a donation to the Chest, you / your Company will be offered an acknowledgment space in Ming Pao where your greetings will be seen by thousands of readers. All proceeds raised from this programme will be allocated to services as mentioned above.
The Community Chest will be celebrating its 55th Anniversary, and we have strived our best to raise funds for social welfare member agencies to help thousands of less privileged in our society. Look forward to having your indispensable support to our work.
Online Enrolment
Details of "Services for the Occupationally Injured, the Chronically Ill & Cancer Survivors"
Acknowledgment Advertisement (Coming soon)
| | | |
| --- | --- | --- |
| Deadline | : | 20 November 2023 |
| Enquiry | : | 2599 6111 |
| Chest office | : | Unit 1805, 18/F, Harcourt House, 39 Gloucester Road, Wanchai, Hong Kong |
Back