Upcoming Events
2021-12-10
Join our Love Teeth Day on Friday, 10 December 2021, show your love to those in need. In appreciation of your support, you will receive a "Love Teeth Day Pack" with oral care products for any donations of HK$35 or above.
Jointly organised by The Community Chest of Hong Kong, The Hong Kong Dental Association and Oral Health Education Division of the Department of Health, all donations received, without any deduction for expenses, will go to enhance "Oral Health Services for the Needy" provided by the Chest's social welfare member agencies.
Please sign up now for a meaningful cause.
INTRODUCTION
Care for those in need Join our Love Teeth Day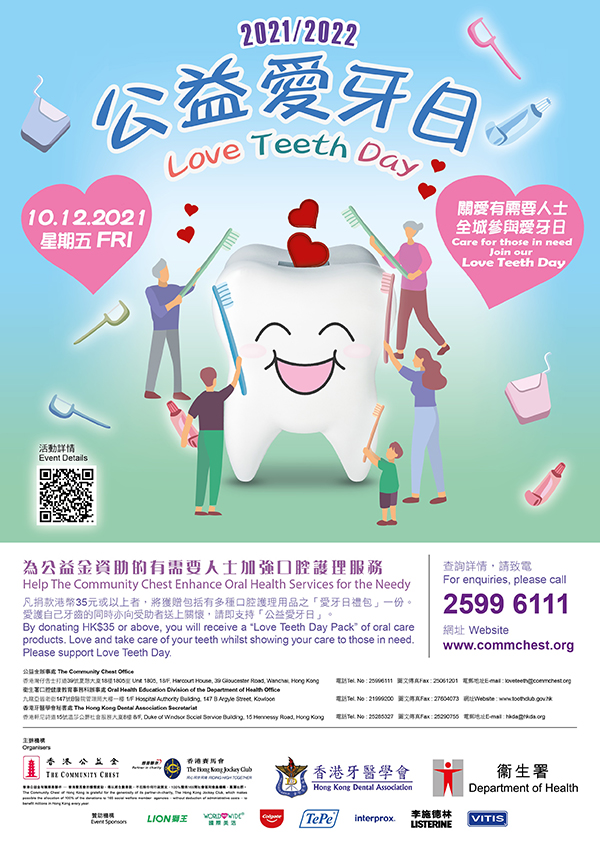 Online Enrolment (Organisation) /
Online Enrolment (Individual)
Download Reply Form for Organisation
Back