Upcoming Events
All Year Round
INTRODUCTION
Impress your honoured guests with a thoughtful gesture, create an awareness by a meaningful act......
Souvenirs for the Chest is a scheme tailor-made for organizations and schools trying to source souvenirs for Guests of Honour, Speakers for special occasions, visitors from overseas, etc.
Donate the budget for purchasing souvenirs to the Community Chest and you will be presented with a unique certificate bearing the names of your organization and your guests as our token of appreciation.
The Chest will pass your generosity to our over 160 social welfare member agencies in full, with no deductions for administrative or campaign expenses.
Honour your guests through the Chest!
Online Enrolment / Download reply form
Enquiry: 2599 6111
Fax No.: 2506 1201
Email: souvenirs@commchest.org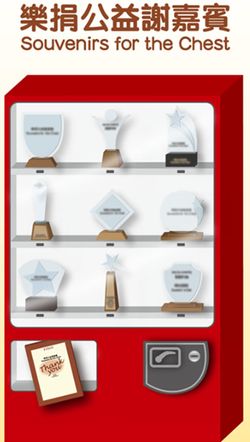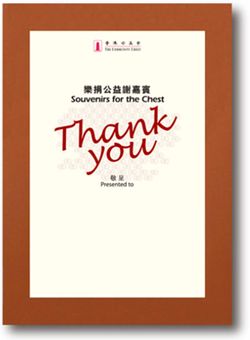 Back