Press Releases
The Chest Gets $5 million Boost from Wharf Group to Support Grassroots Families Affected by the Pandemic Through Rainbow Fund
2022-02-10
The fifth wave of COVID-19 infections is hammering the economy and livelihoods, and to relive financial pressures facing grassroots families due to pandemic-related disruptions, the Wharf Group has made another generous donation of HK$5 million through the Wharf Emergency Relief Fund to support The Community Chest Rainbow Fund (Rainbow Fund). The Chest is very grateful for the Wharf Group's generosity so that immediate financial assistance can be provided to families hard hit by the latest outbreaks.
This is the second time the Wharf Group makes a special donation to the Chest in response to the pandemic. In June 2020, the Wharf Group made a HK$5 million donation through the Wharf Emergency Relief Fund to support individuals and families from all walks of life through the anti-pandemic fund set up by the Chest. The donation benefited nearly 600 families.
The Rainbow Fund applications are handled by 91 assessments centres supported by 27 partner member agencies. Details are available at
www.commchest.org/en/rainbow-fund/centres
. The Chest would also like to take this opportunity to appeal to members of the public to ignite the spirit of caring and join hands to help those in need in our community.
-End-
Photo: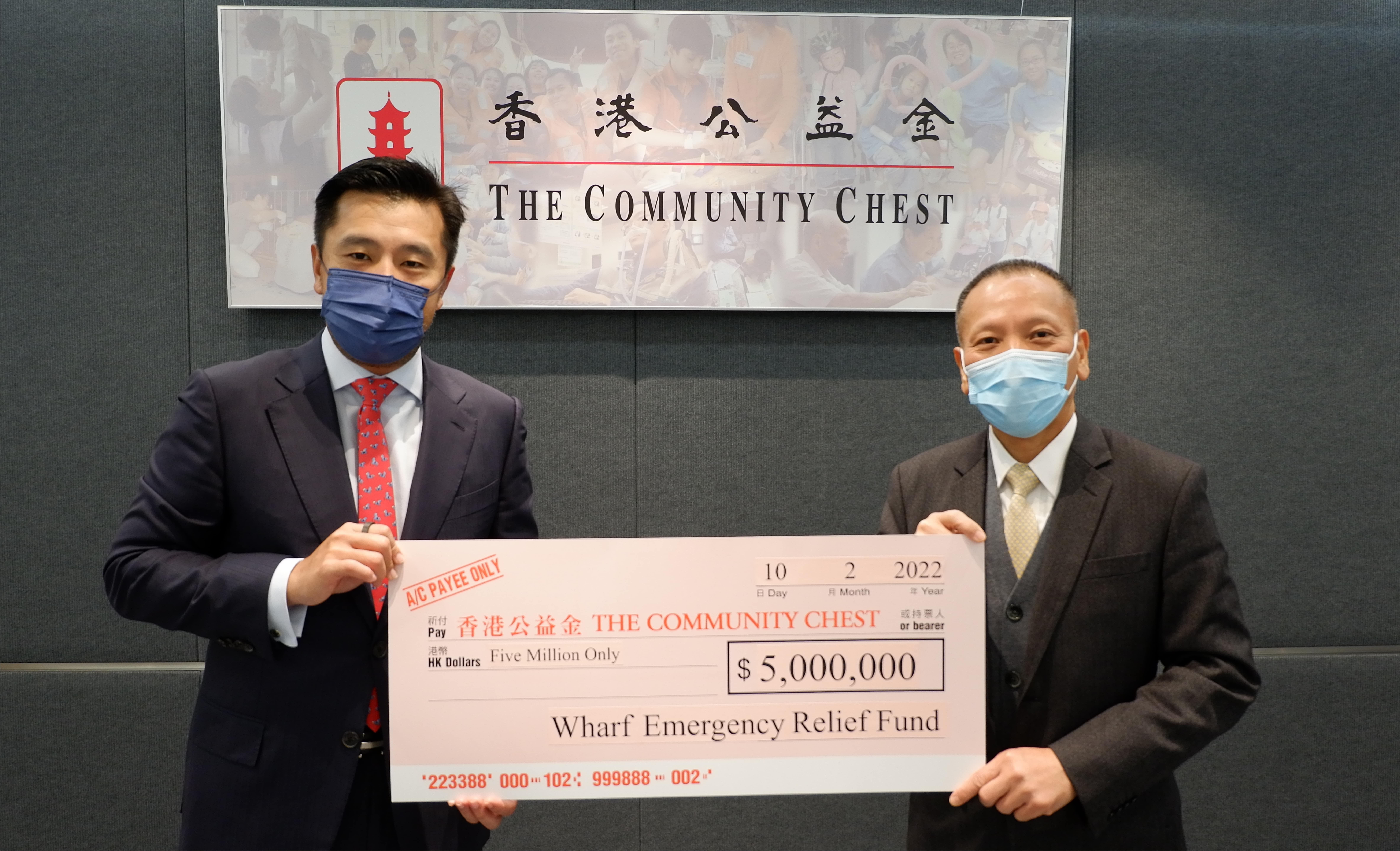 Mr Kevin Hui, Director of The Wharf (Holdings) Limited, presents the donation cheque to Mr Stanley Sun, Co-Chairman of the Chest's Campaign Committee.
Back