Press Releases
Thank you to Bank of China (Hong Kong) for Sponsoring Timely Care Packs for Low-income Families and Cleaners
2022-04-04
Since the beginning of the fifth wave of the pandemic, The Community Chest of Hong Kong (the Chest) has been at the forefront of working with different corporate partners in sourcing anti-pandemic items to meet the urgent needs of different disadvantaged groups.
Bank of China (Hong Kong) (BOCHK) donated HK$2 million for the preparation of 4,000 care packs for low-income families and cleaners, and the Chest deeply appreciated BOCHK's generosity and support. These packs have recently been delivered to the beneficiaries by Caritas Hong Kong, a member agency of the Chest.
For low-income families, each pack contained anti-pandemic and personal care products, such as face masks, face shields, disinfecting wipes, disposable gloves and supermarket vouchers.
Thanks to the vital role of cleaners in fighting the pandemic. BOCHK cares about their needs and provides them with anti-pandemic materials. The tailor-made care packs contained workplace safety equipment and care products, such as waterproof and anti-scratch gloves, sleeves, medicated plasters and supermarket vouchers.
Low-income families and cleaners are badly affected by the current wave, and these care packs will help their fight against the pandemic. During these extraordinary times, the Chest calls on the community to work together in support of disadvantaged and vulnerable groups in our society.
-End-
Photos: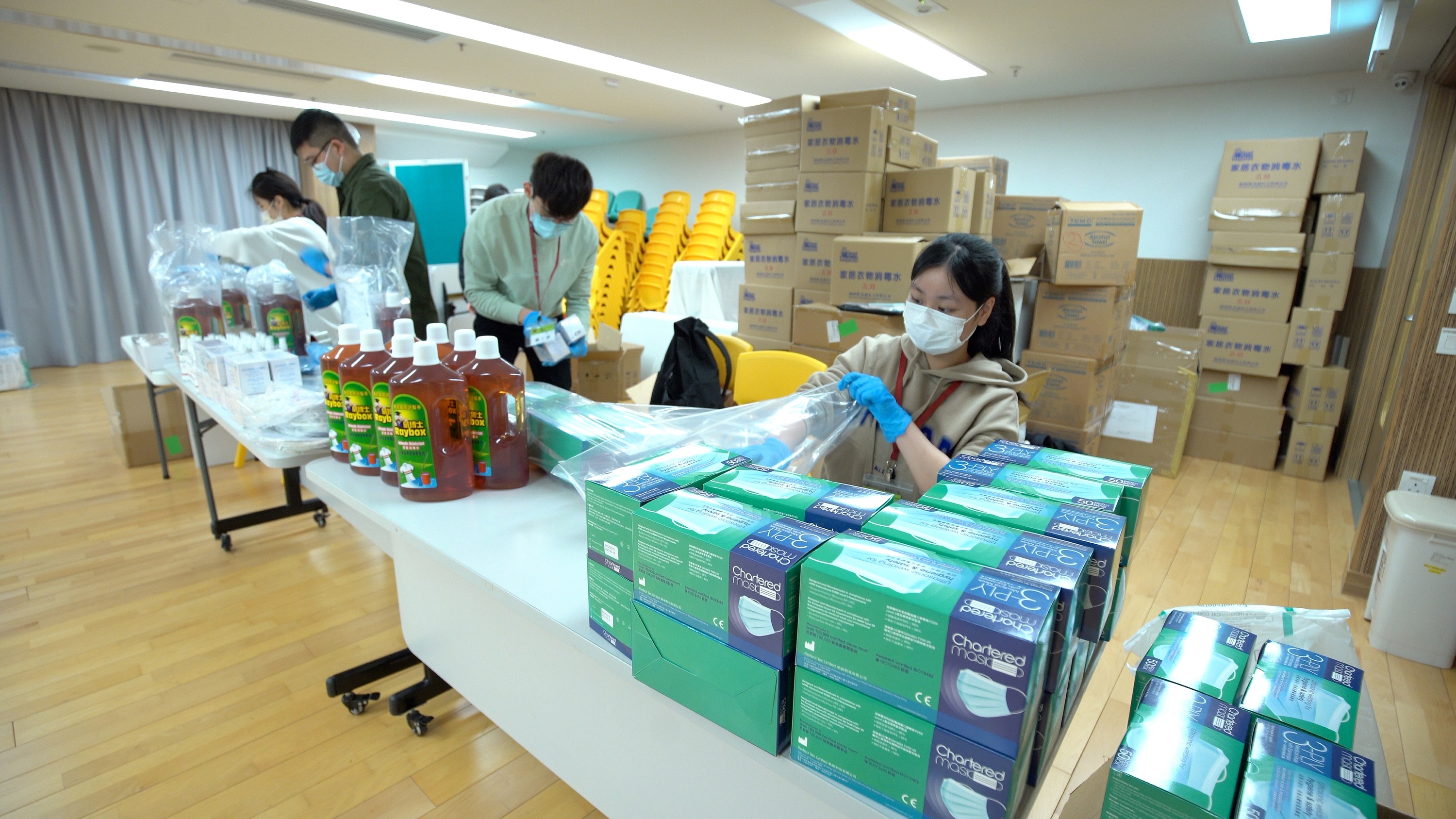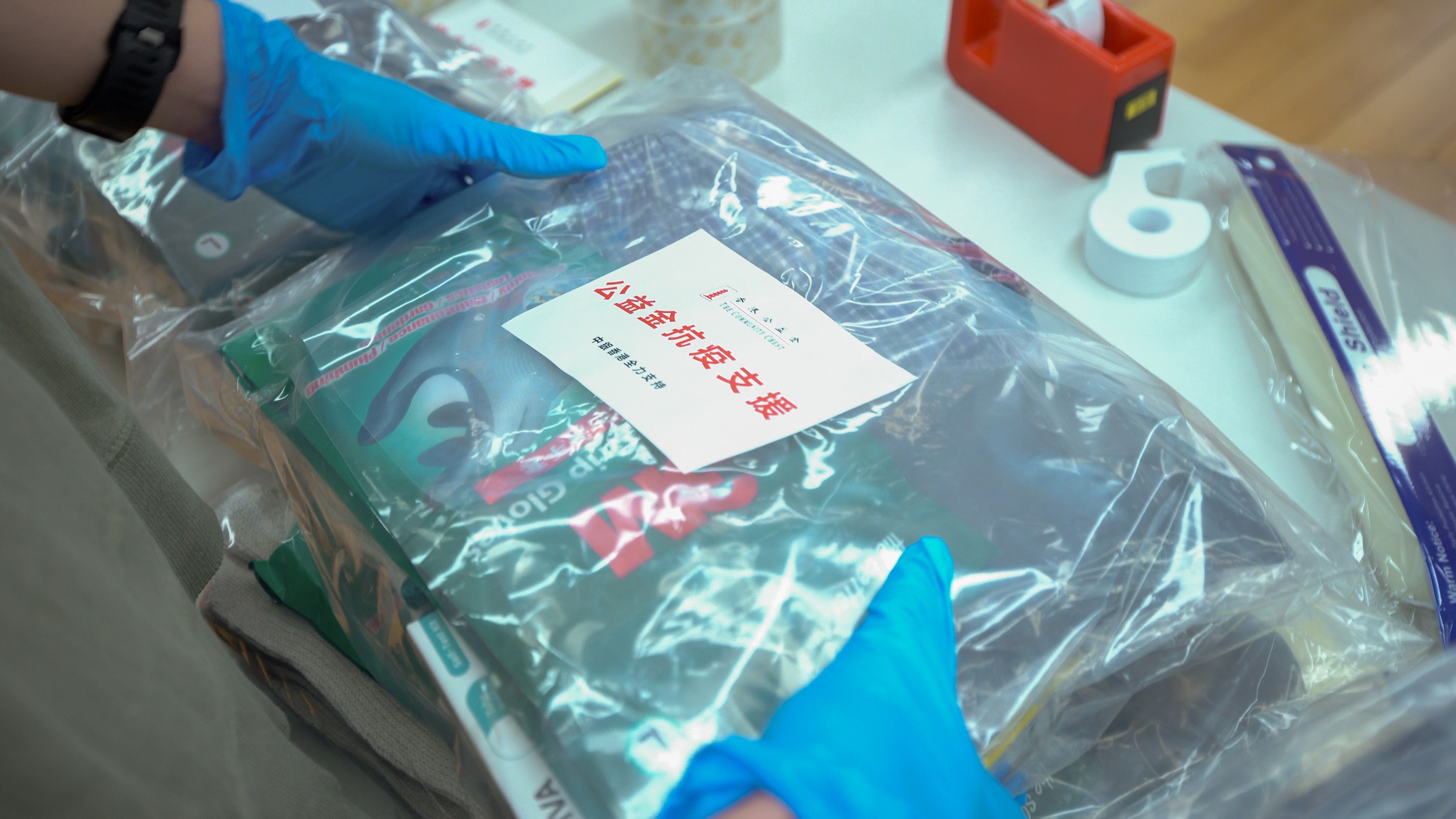 Student volunteers from the Caritas Institute of Higher Education prepare care packs for delivery. These packs provide the beneficiaries with the protection they need for their daily lives and work.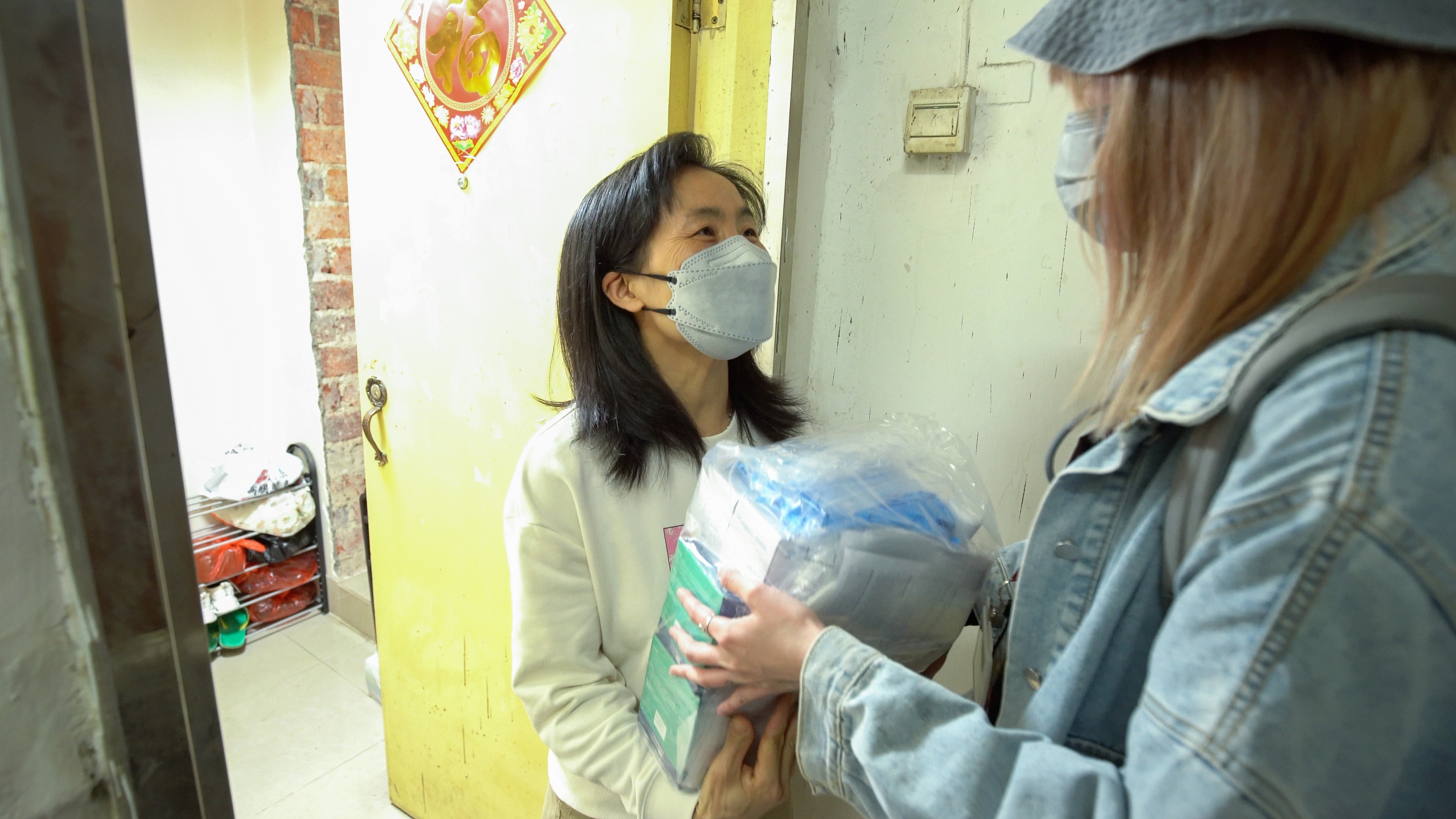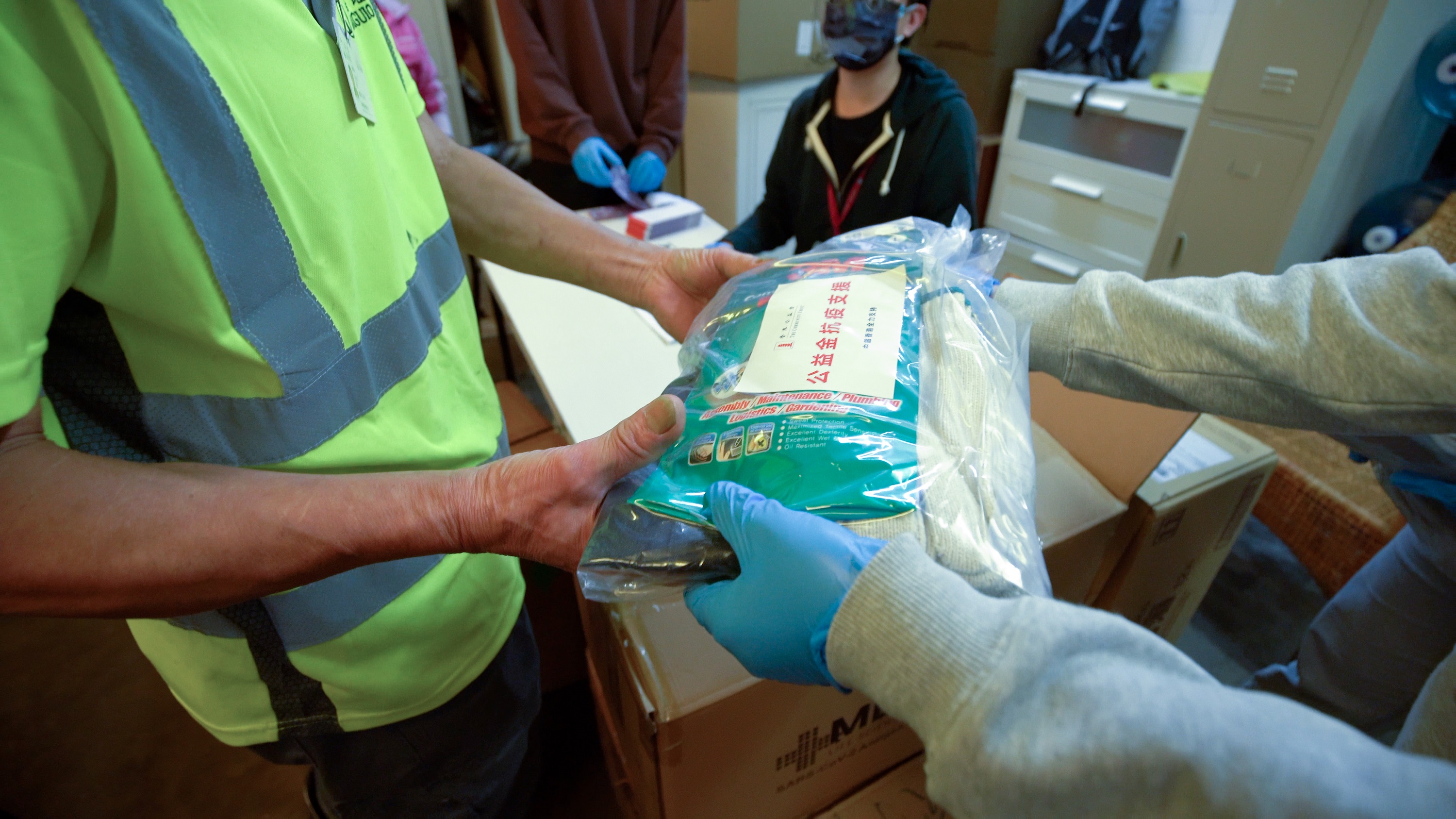 Caritas Hong Kong, a member agency of the Chest, makes door-to-door delivery of the packs.
Back