Press Releases
The Community Chest Virtual Walk for Millions Fully Supported by Bank of China (Hong Kong)
2021-01-21
Walk for Millions is the most long-standing fund-raising campaign of the Chest and is well-received by the public. The pandemic is not going to stop the enthusiasm of donors in participating this charity event.
The Chest will launch its first ever virtual walk to encourage people to maintain their physical and mental health, at the same time, to raise funds for family and child welfare services supported by the Chest.
Differ from previous years, each participant can join the charity walk with their colleagues, families and friends, by achieving 10,000 steps at any time, any place and any format during 31 January to 14 February 2021, in their designated low-carbon lifestyle.
The Community Chest dedicates gratitude to Bank of China (Hong Kong) for their full support. 100% of the fund raised, without deduction for administrative expenses, will be allocated to the Chest's social welfare member agencies to provide services for the needy.
Online enrolment for Organisation and Individual Teams is now available. Please visit The Community Chest Virtual Walk for Millions webpage at http://app.commchest.org/event/hkwalk2021 or scan the below QR Code for further details and enrolment.
Event Details: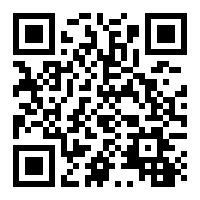 - End -
Photo: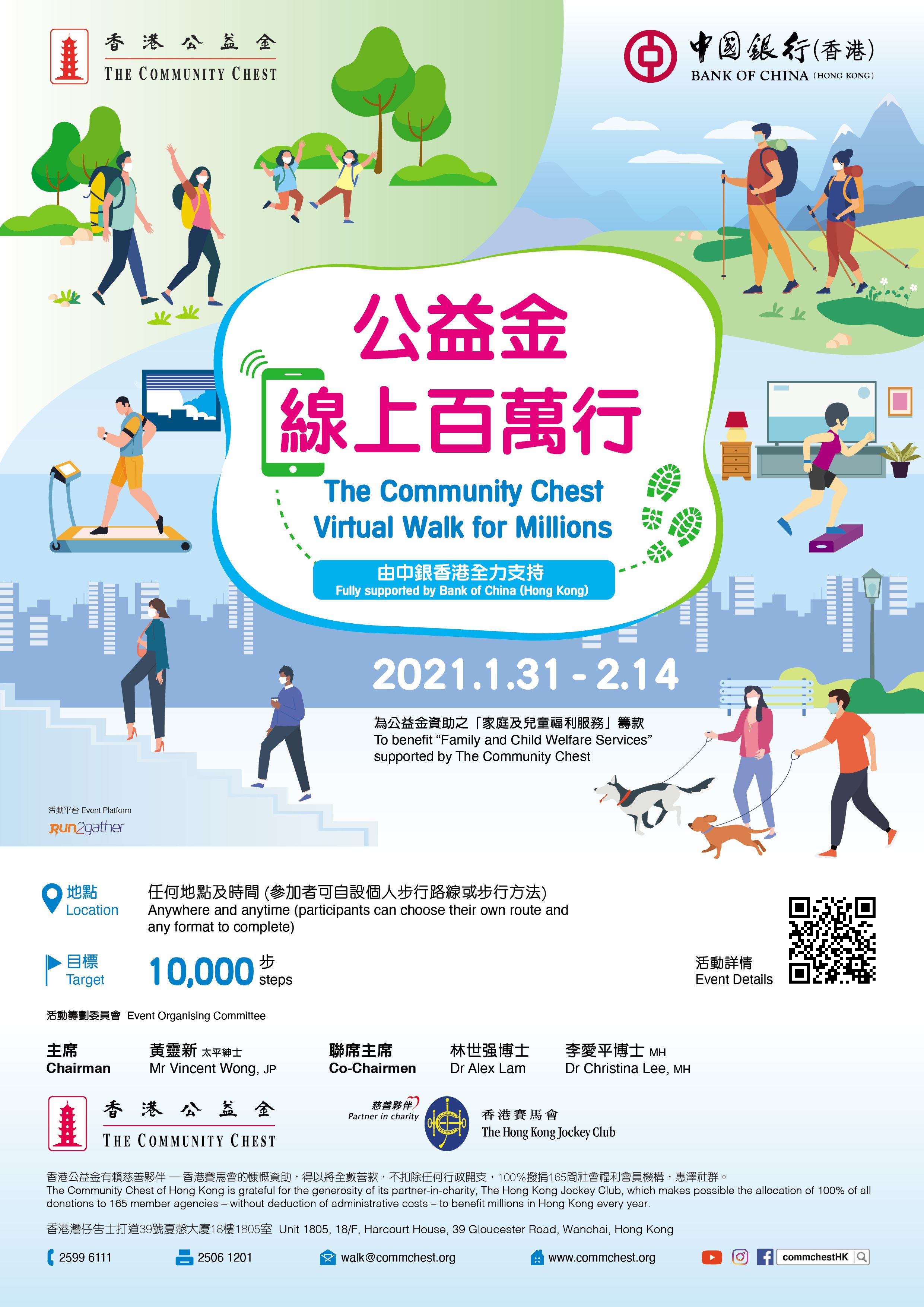 Fully supported by Bank of China (Hong Kong), the Community Chest launches its first virtual walk for millions to raise funds.
Back