Press Releases
The Community Chest BEA Charity Golf Day 2021 Raises Over HK$2.5 Million to Bolster Mental Health Services
2021-03-30
On Friday 12 March, 2021, The Community Chest BEA Charity Golf Day attracted over 200 golfers in 51 teams to support this year's charity initiative at The Hong Kong Golf Club's Fanling Golf Course. The event raised over HK$2.5 million for mental health services funded by the Community Chest ("the Chest") - an encouraging result in the current economic environment.
On the event day, enthusiastic golfers enjoyed the greens under clear skies while supporting a meaningful cause. With excellent golf skills, Unique Shipping (HK) Limited won both "Champion" and "Best Gross Award". The First Runner-up and Second Runner-up awards went to Ryoden Development Charitable Trust and Tsang Chik Kwai Tong Charity Foundation Fund Limited respectively. Individual awards, including the "Longest Drive" and "Closest to the Pin" went to other outstanding golfers.
The Chest is deeply grateful to title sponsor The Bank of East Asia, Limited ("BEA") for sponsoring the event for the sixth consecutive year. Their generosity enabled the Chest to put every dollar raised towards mental health services without deduction for administrative costs. Special thanks also go to the event's Organising Committee Chairman Mr Adrian Li; Honorary Adviser Mr Bob Chong; Committee Members Dr Caleb Chan, Mr Mark Chan, Mr T C Chan, Mr Kenneth Lam, Mr Frank Lyn, and Ms Suzie Setsuko Wakai; and Tournament Director Mr Dean Nelson for their contributions to this event's success.
Special tributes are also extended to The Hong Kong Golf Club for providing an excellent venue, waiving the green fees; and offering professional assistance throughout, as well as "Hole-in-One" Award sponsor BEA; and all of the putting green, hole, prize and souvenir sponsors for their generous support.
Photos: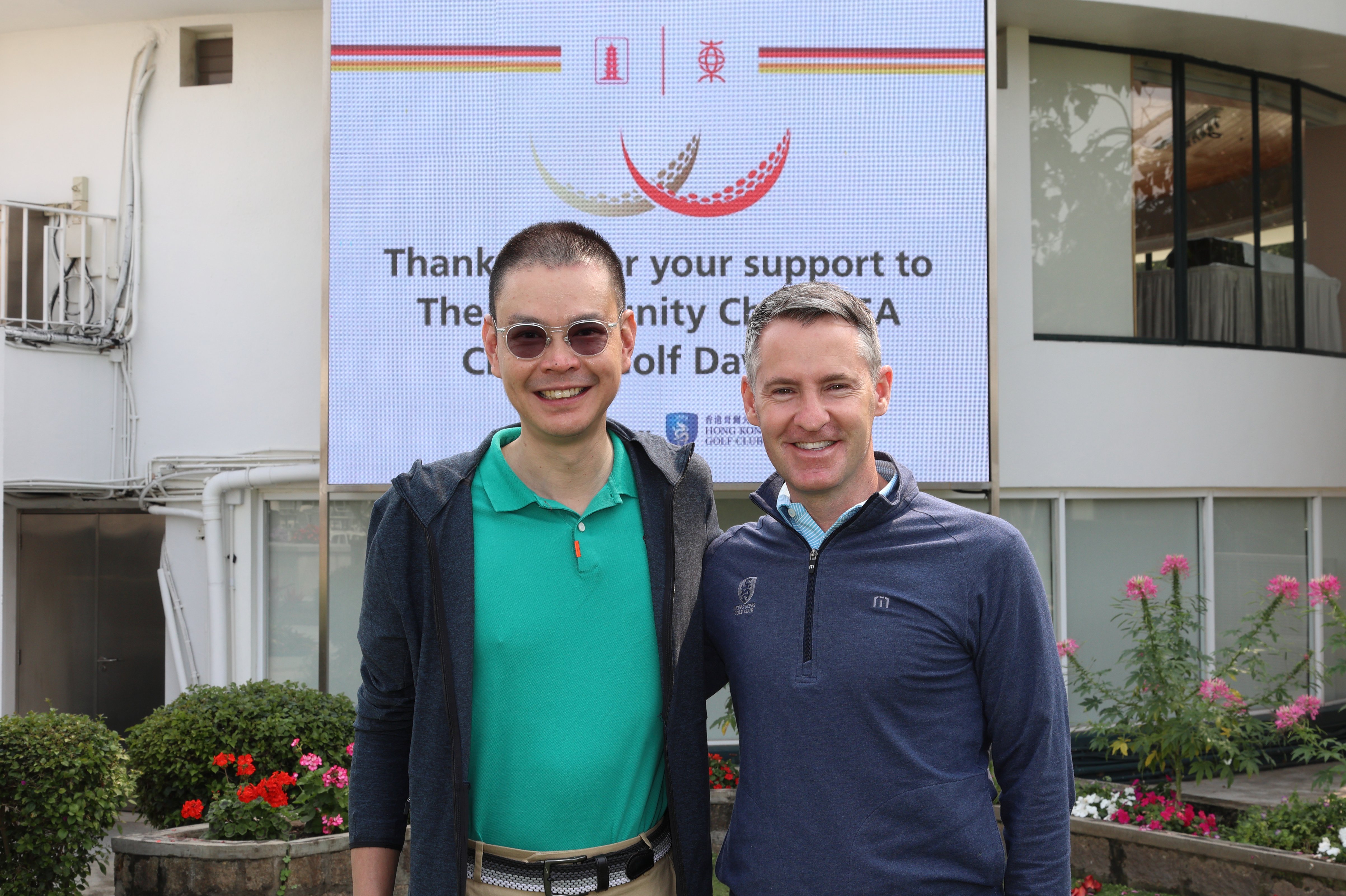 Mr Adrian Li, the event's Organising Committee Chairman and Co-Chief Executive of BEA (left), photographed with the Tournament Director Mr Dean Nelson (right) before the game.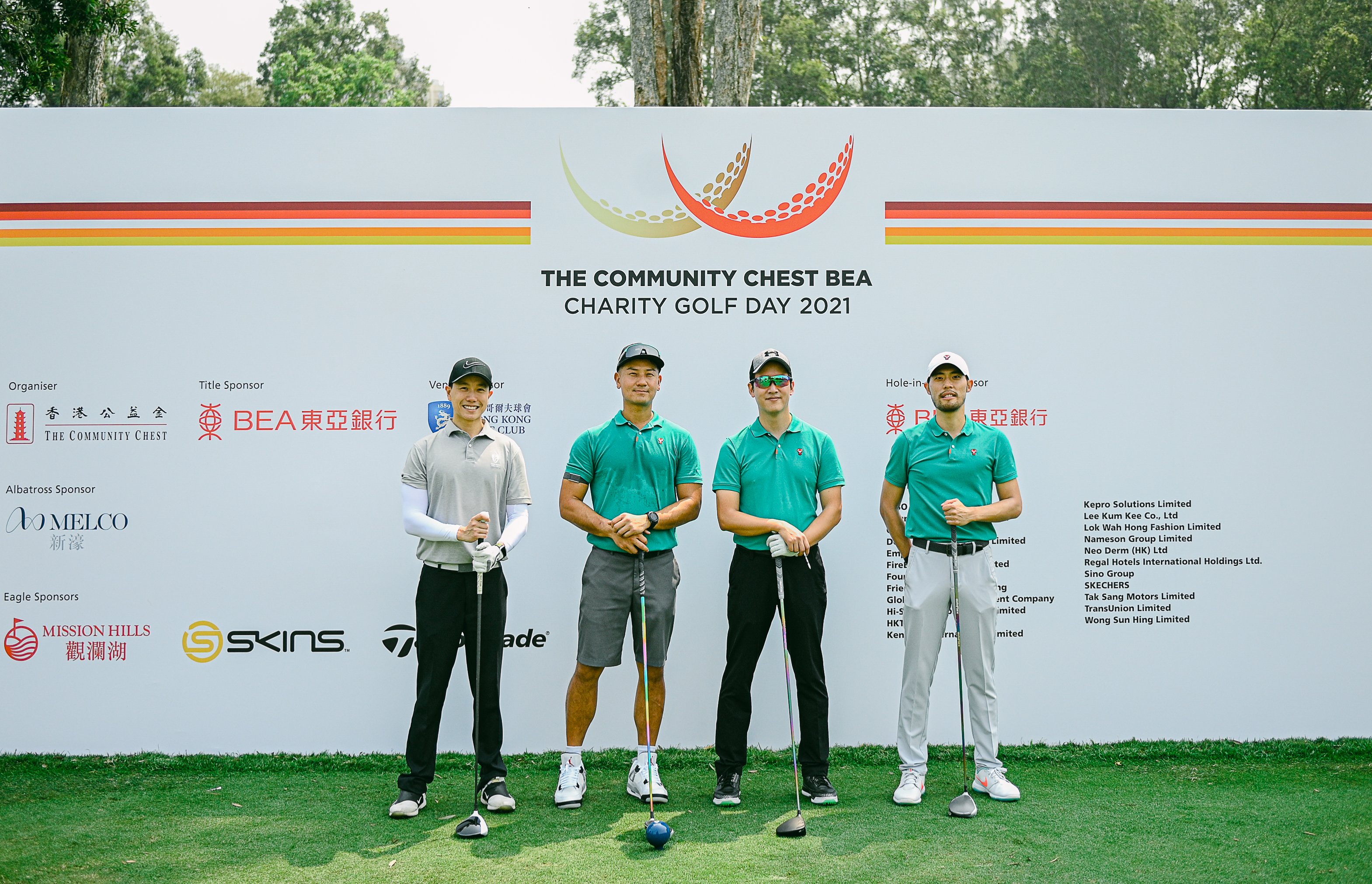 Unique Shipping (HK) Limited were Champions and also won the "Best Gross Award" this year.
Back