Upcoming Events
"Stamps for Good" Charity Initiative
09/05/2023 - 05/02/2024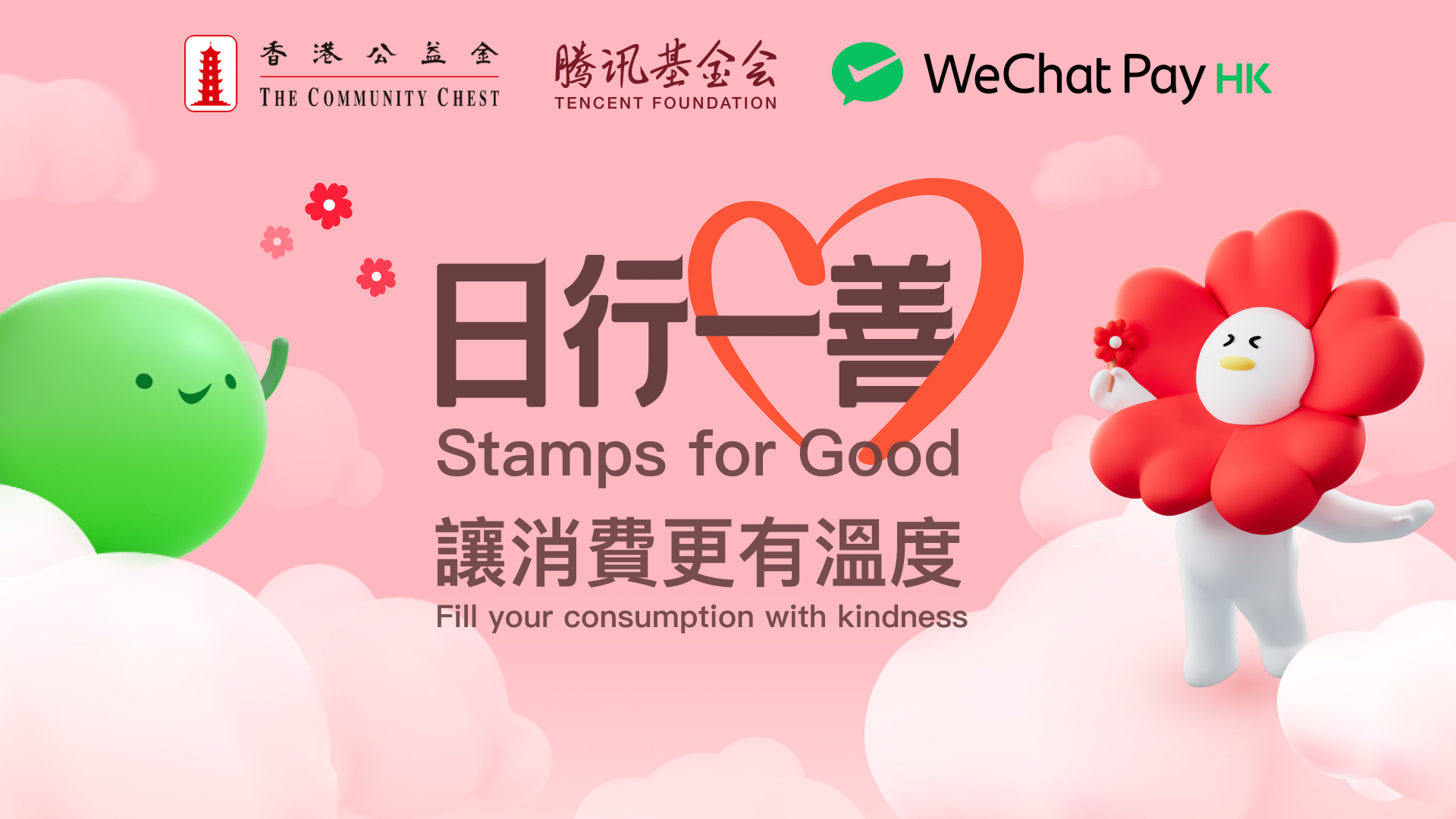 The Tencent Charity Foundation ("Tencent Foundation"), WeChat Pay HK and the Community Chest of Hong Kong are teaming up to launch the "Stamps for Good" charity initiative to encourage giving and supporting people in need while learning more about the local charity work.
INTRODUCTION
The campaign, which kicks off on 9 May 2023, will be comprised of three seasons lasting three months each. Each season will have a theme and three different beneficiary organisations for a total of nine throughout the course of the campaign. The first season will focus on children and youth services, followed by medical services, and then disabled and elderly services in the third season.
At the end of each season, the Tencent Foundation will make a matching donation to the Chest based on the total number of "Little Safflower" charity e-stamps donated via WeChat Pay HK, with each equivalent to HK$1. The goal is to raise HK$4.5 million over all three seasons to support various projects and benefit those in need in the community. The entire donation, without deduction of administrative expenses, will be allocated to the designated member agencies to provide services for those in need.
Method of donating "Little Safflower" charity e-stamp:
1. Complete your first transaction/red packet transfer/money transfer the day using WeChat Pay HK, you will receive one "Little Safflower" charity e-stamp. Click WeChat > "Me" > "Services" >" Charity" to access the Stamps for Good page, or enter the WeChat Pay HK promotion section and access the Stamps for Good event page.
2. On the Stamps for Good page, choose a beneficiary organisation to donate your "Little Safflower" charity e-stamp.
Back