Press Releases
HKEX Foundation Donates $20 Million to The Community Chest To Support HKEX Charity Partnership Programme for the Second Consecutive Year
2021-06-01
The Community Chest of Hong Kong (the Chest) and Hong Kong Exchanges and Clearing Limited (HKEX) have established a philanthropic partnership for more than 20 years. For the second consecutive year, HKEX Foundation Limited made a generous donation of $20 million to the Chest via the HKEX Charity Partnership Programme to help address social and environmental challenges faced by the society.
HKEX Chairman Mrs Laura M Cha said: "In 2020 we were delighted to support more than 40,000 people within Hong Kong through this partnership programme, and this year again we are very pleased that HKEX Foundation will be channeling another $20 million to community initiatives and projects that make meaningful positive impact on our society. The programme, in partnership with The Community Chest, sits alongside our other philanthropic work orchestrated through HKEX Foundation, and reflects our long-term commitment to our community and the markets in which we operate."
Dr Simon Kwok, Chairman of the Chest Executive Committee said: "HKEX is our valued long-term charity partner. The "Stock Code Balloting for Charity Scheme" has received tremendous support from more than 1,000 companies, and over $1 billion has been raised for the needy since its inception in 1999. In addition, we are very grateful that the Chest is entrusted by HKEX Foundation again to conduct a special fund allocation in addressing the various challenges faced by our community. "
About the programe details: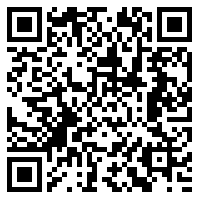 HKEX Charity Partnership Programme was set up in 2020. The programme is focusing on four major themes: Financial Literacy, Diversity and Inclusion, Poverty Relief and Environmental Sustainability. It aims to support the development of the community and the needs of society, to foster mutual help in community, and to make contributions to the long-term sustainability of Hong Kong. This programme is open for application from eligible member agencies of the Chest. 10 most cost-effective service projects were funded in 2020 and have commenced service from January to June 2021 with two to three-year service period.
- End -
Back